Analisi del ciclo di vita in architettura
L'Analisi del Ciclo di Vita di un edificio indaga le fasi di
costruzione
,
manutenzione
e
uso
, fino alla
dismissione
e trattamento di
fine vita
delle componenti edilizie. Questa permette di valutare le implicazioni ambientali del settore e i benefici di specifiche tecnologie costruttive.
Le informazioni ottenute da una LCA (Lyfe Cycle Assessment) sono base essenziale per intraprendere qualsiasi procedura di ecodesign e bioarchitettura finalizzata a promuovere soluzioni più o meno innovative per il contenimento dei consumi energetici e la mitigazione dei potenziali impatti in aria, acqua e suolo.
Il calcolo di indicatori, come la carbon footprint (oltre ai potenziali di acidificazione-eutrofizzazione e alle altre categorie di impatto), è funzionale alla verifica di un bilancio complessivo di costi e benefici ambientali e a valutare criticità e performance di prodotti e processi nel settore delle costruzioni, delle tecnologie e dei materiali.
Life Cycle Assessment of Architecture
Environmental cost-benefit balance has to be extended to construction, maintenance and use of buildings and building technology in order to be exhaustive. LCA is essential to inform eco-design processes addressed to innovative solutions for saving energy and decreasing impacts on air, water and soil. LCA based indicators, such as the Global Warming Potential (carbon footprint), the Acidification-Eutrophication Potential and Ozone Layer Depletion, allow for identifying strength and weak points and evaluating environmental performance of products and processes in building industry, technology and materials.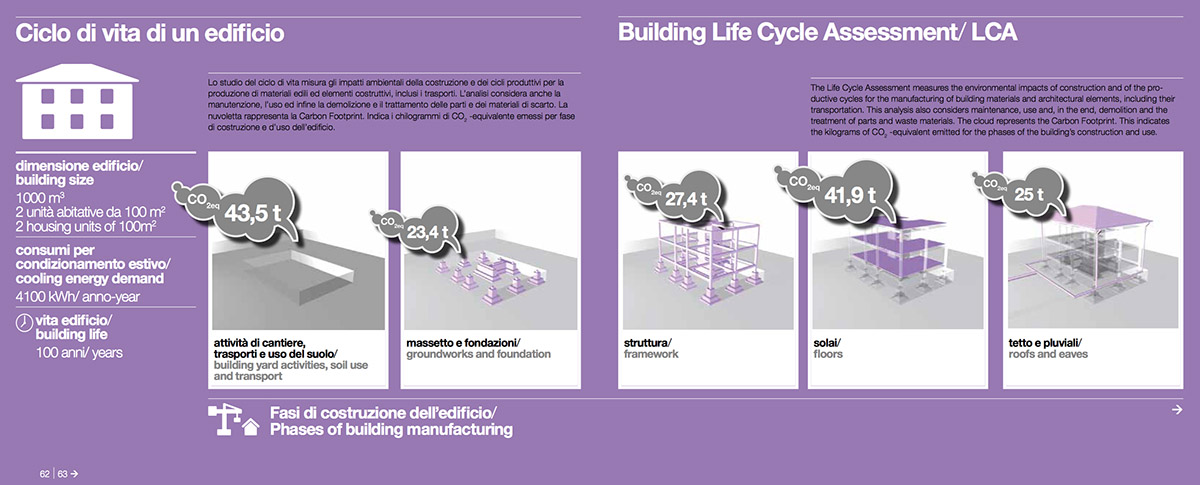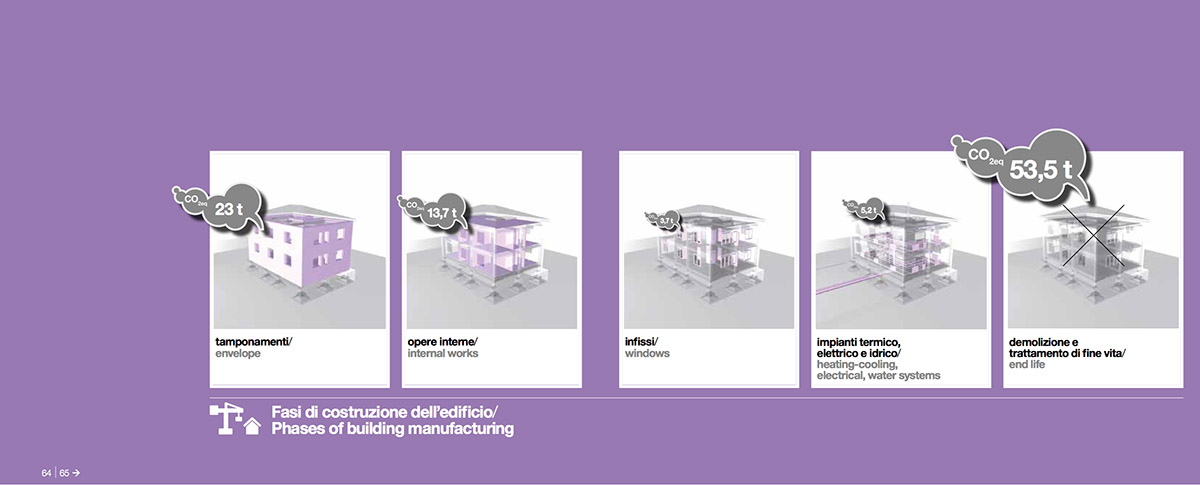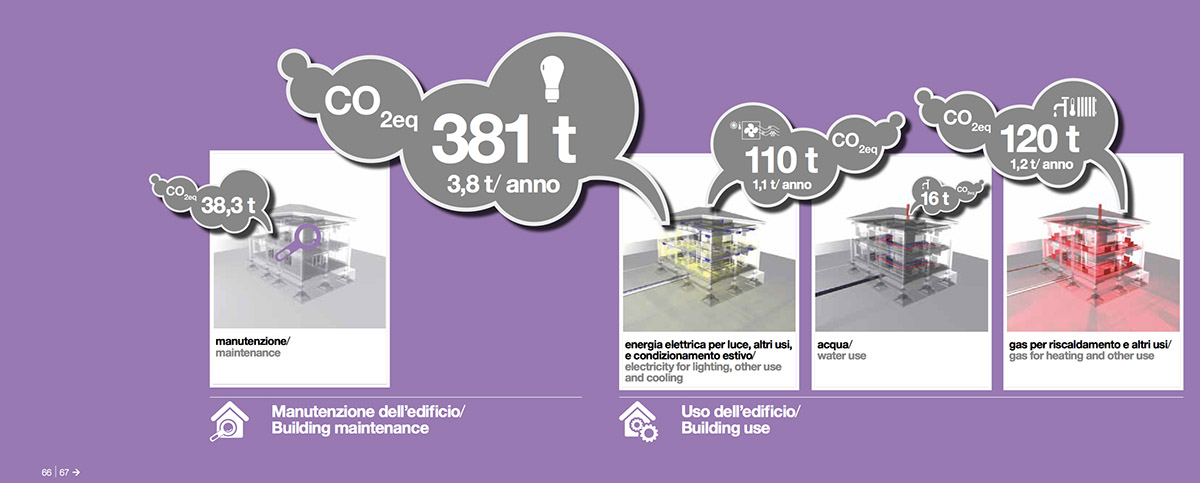 Immagini estratte da "Pulselli R M, Paolinelli G, Bastianoni S.
Il Giardino Rampante
"