chi siamo
Sostenibilità alla portata delle imprese
Know-how scientifico e soluzioni concrete per la valorizzazione, promozione e comunicazione ambientale di prodotto.
INDACO2 è una società, nata come spin-off dell'Università di Siena (2013-2016), specializzata in valutazione ambientale e Indicatori di Sostenibilità. Le competenze tecnico scientifiche acquisite in anni di attività di ricerca presso l'Università di Siena sono parte del know-how aziendale. Utilizzando metodologie consolidate, come la LCA Life Cycle Assessment, siamo specializzati nel tracciare il profilo ambientale di un prodotto. Gli indicatori che rileviamo, come la Carbon Footprint (ISO14067), permettono di individuare azioni migliorative di mitigazione e compensazione degli impatti, oltre a valorizzare le buone pratica attuate, attraverso una comunicazione semplice e chiara. I risultati dell'analisi del ciclo di vita LCA sono la base per ottenere certificazioni ambientali come ISO14067:2014 Carbon Footprint e EPD Environmental Product Declaration.
Sustainability for businesses
Scientific know-how and concrete solutions for the environmental enhancement, promotion and communication of products.

INDACO2, launched as a spin-off company of the University of Siena (2013-2016), has expertise in environmental accounting and sustainability indicators. The scientific-technical competences developed at the University of Siena, establishes our know-how. Based on well known methodologies, such as the LCA Life Cycle Assessment, we trace the environmental profile of products. Sustainability Indicators, such as the Carbon Footprint (ISO14067), allow for identifying mitigation and compensation measures and highlighting positive effects of good practices through a clear and effective communication. Results from LCA are the knowledge basis to achieve environmental labels such as ISO14067:2014 Carbon Footprint and EPD Environmental Product Declaration.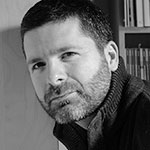 Riccardo Maria Pulselli, architetto con PhD in scienze ambientali, ha svolto attività di ricerca presso l'Università di Siena e curato progetti in collaborazione con il Massachusetts Institute of Technology (MA) e la Wageningen University (NL). Ha sviluppato metodologie di analisi e indicatori sistemici per la valutazione ambientale di aree territoriali vaste, città, architetture, tecnologie costruttive, rifiuti, energie rinnovabili, filiere produttive.
Riccardo Maria Pulselli, architect, PhD in Environmental Sciences, has been working as researcher at the University of Siena since 2001, collaborating with the Massachusetts Institute of Technology (SENSEAble City Lab – USA) and the Wageningen University (NL). He implemented systemic assessments and indicators to investigate urban regions, architecture, building technologies, waste, renewable energy sources, production chain processes.
riccardo.pulselli@indaco2.it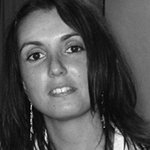 Elena Neri, laureata in Tecnologie di Analisi degli Impatti Ecotossicologici e PhD in Scienze Chimiche. Ha collaborato con il Public Research Centre Henri Tudor (CRPHT) / Resource Centre for Environmental Technologies (CRTE), Esch-sur-Alzette in Lussemburgo. Si occupa di indicatori di sostenibilità ambientale nel settore agro-alimentare e per tutto il resto.
Elena Neri, PhD with expertise in ecotoxicology, has been developing sustainability indicators in agricultural systems and food chain supply, in collaboration with the Public Research Centre Henri Tudor (CRPHT) / Resource Centre for Environmental Technologies (CRTE) in Luxemburg. She deals with LCA based sustainability indicators for agricultural systems, food and much more.
elena.neri@indaco2.it